We manufacture vacuum tanks for slurry transportation. We offer vacuum tanks in a variety of platform solutions, always according to customer needs.
Our goal is to provide the customer with a user-friendly system with the highest possible payload. Our experts welcome new innovative ideas. Our customers are companies of all sizes, from individual motorists to large companies.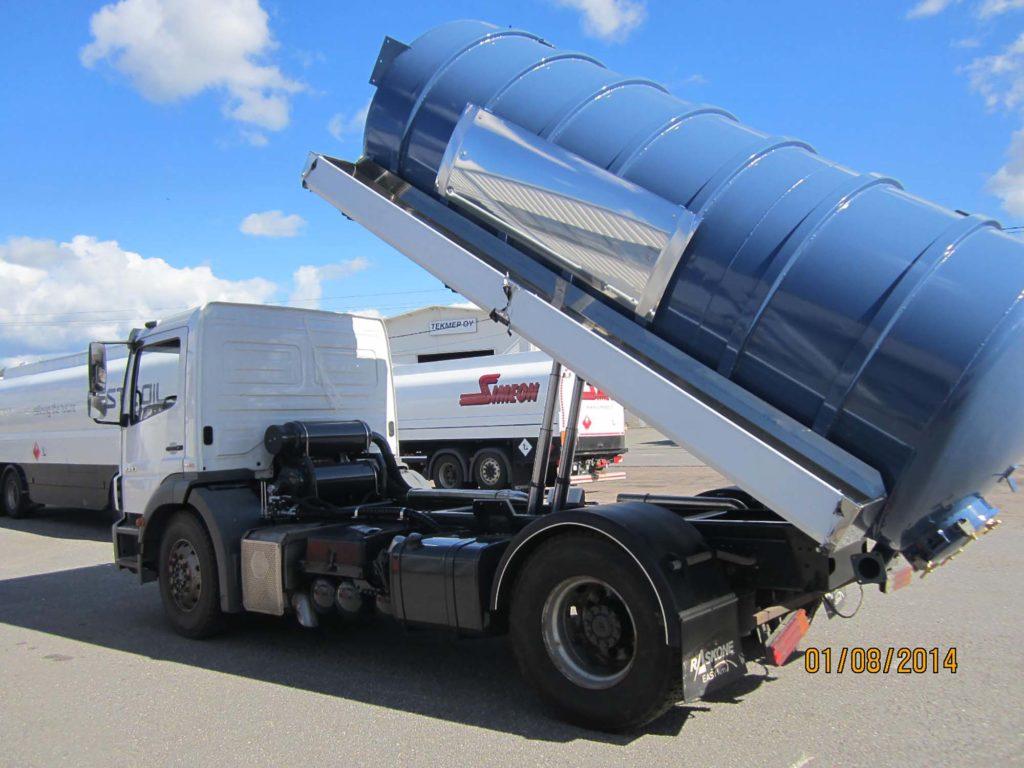 Truck tank
Designed to suit your needs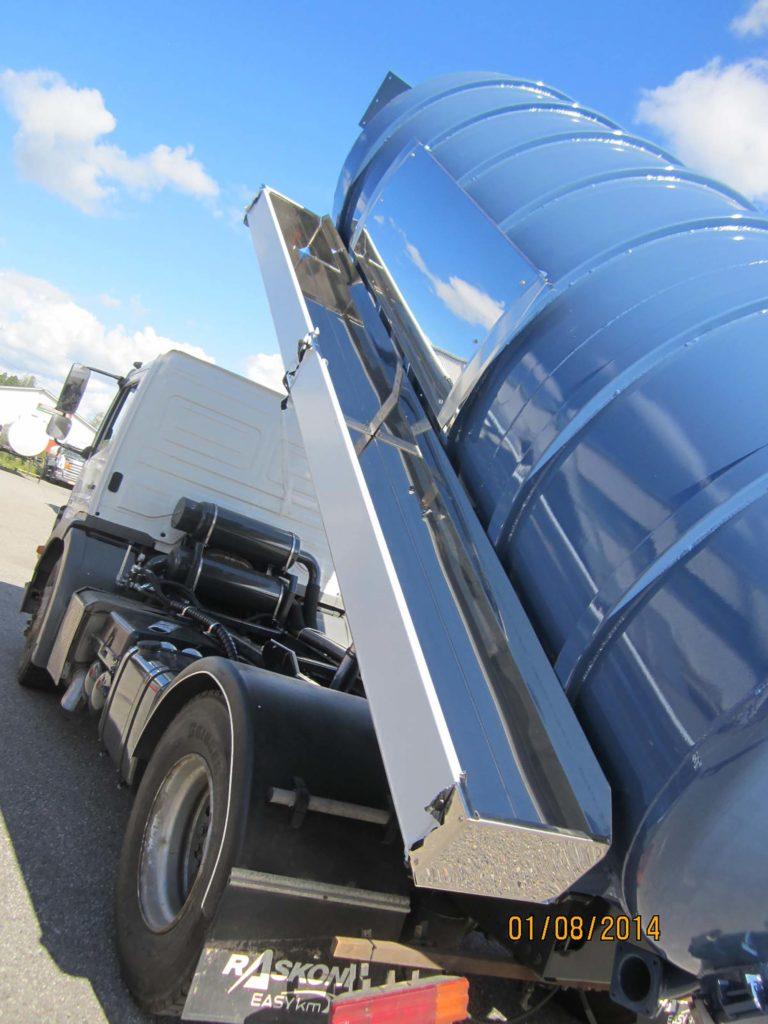 Full trailer
Designed to suit your needs
Two to five axles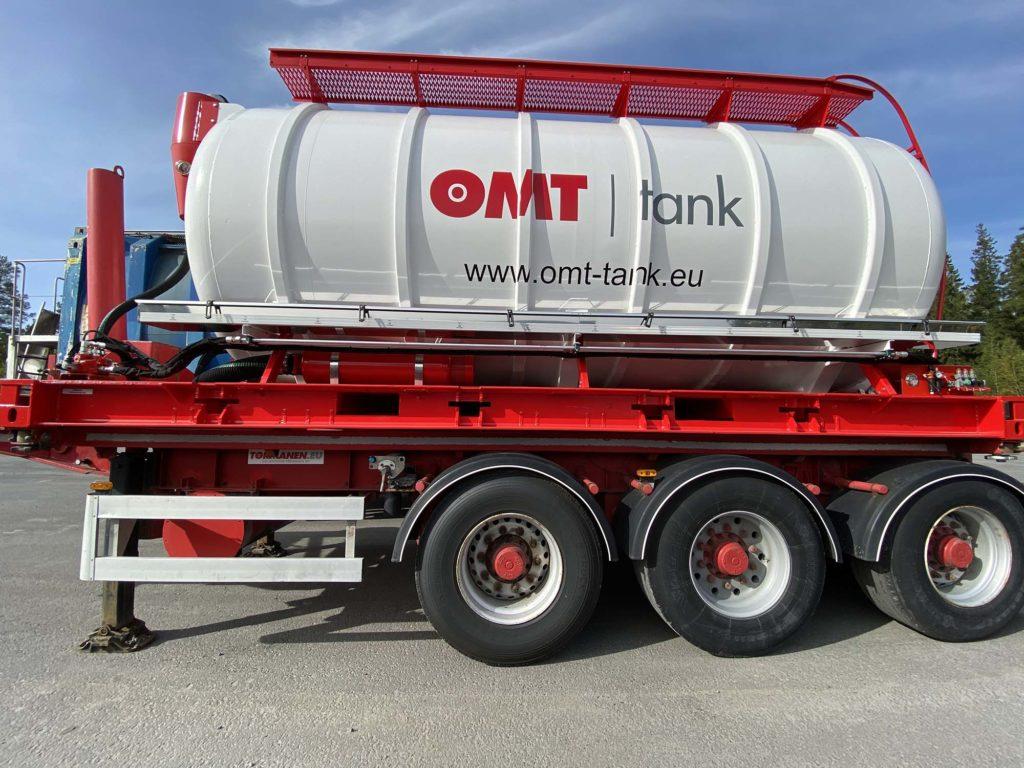 Full trailer
Designed to suit your needs
mounted on a demountable platform
Vacuum tanks for your needs
Our long experience in the field allows us to provide modular structures for your needs. The implementation of the tank is planned in a customer-oriented manner, which guarantees the customer the opportunity to influence the desired features and accessories. The modular design also allows for efficient maintenance and short downtime.
Our customers are transport companies of various sizes all over Finland. Our close location to the ports of Turku and Naantali also offers us an efficient service abroad.
Tell us what you need by email or by filling in the form.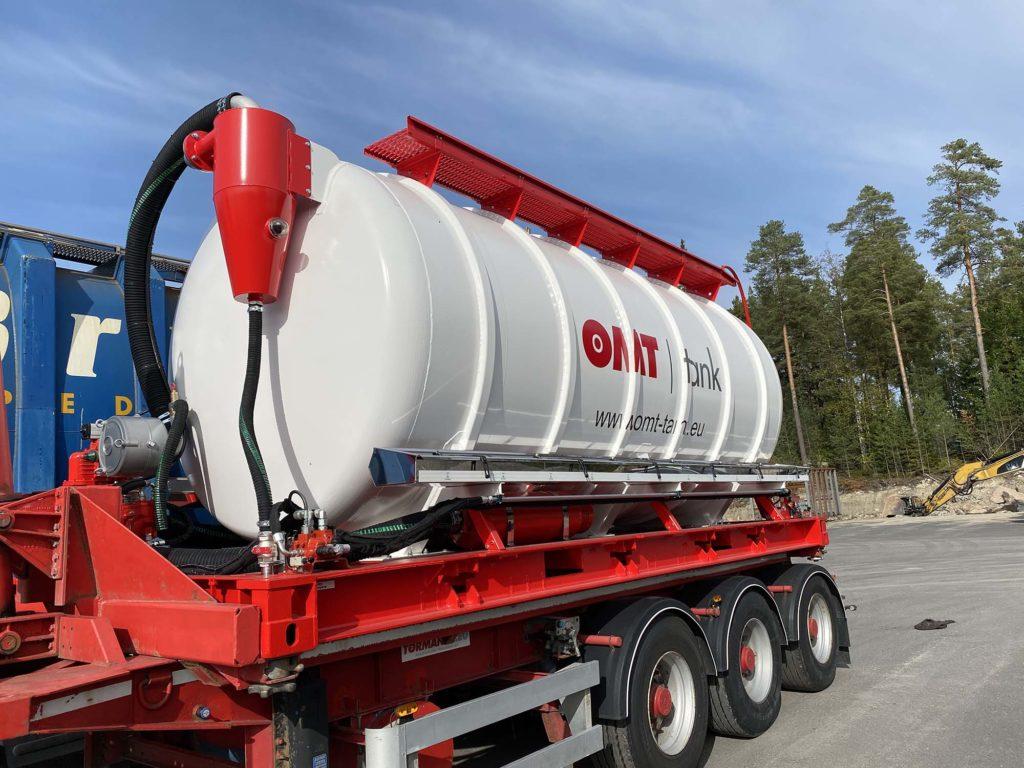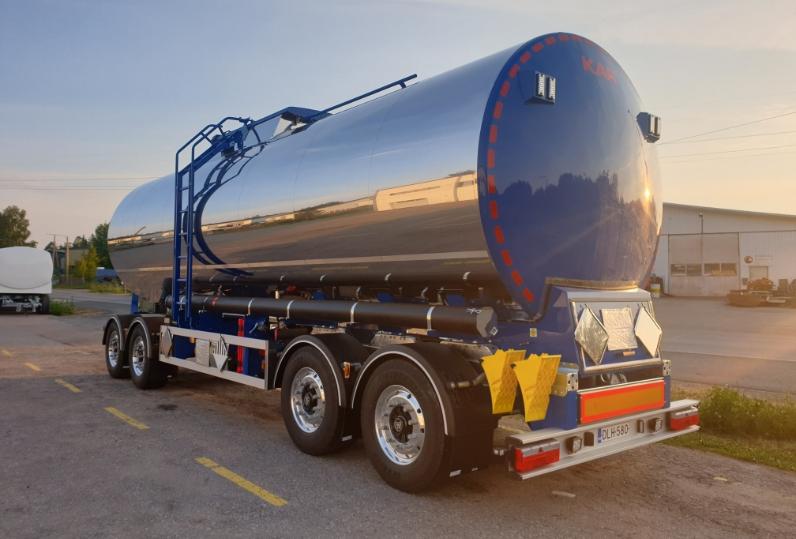 Training in the use of transport tanks
Deliveries of new tanks always include a training day for the driver. In addition to the vehicle, the parts lists, maintenance programme and reports are also documented in digital form, which enables non-stop monitoring of the maintenance of the transport equipment.