Proof tests and pressure tests
KAR-Lehtonen offers proof test services for tanks, pipelines, hoses and their peripherals in the Nordic and Baltic countries. Our special expertise is pressure testing of equipment for handling hazardous chemicals, high pressures and hot products, with a pressure range of 0.07 to 250 bar. Our more than 40 years of experience ensure an efficient and comprehensive pressure test – without compromising on safety.
We have invested in mobilized testing equipment – now we can also carry out proof tests at the location indicated by the customer. Save time, money, and the environment by having an inspection carried out where your device is located.
Our technical expertise about your equipment ensures cost-effective and high-quality service. According to your wishes, we will carry out repair and maintenance work in connection with the pressure test – to minimize the downtime of your equipment. We operate close to the ports of Turku, Hanko and Naantali, which ensures efficient logistics and quick response to customer needs. We also provide a turnkey service – deliver your equipment to the ship and let us take care of the rest!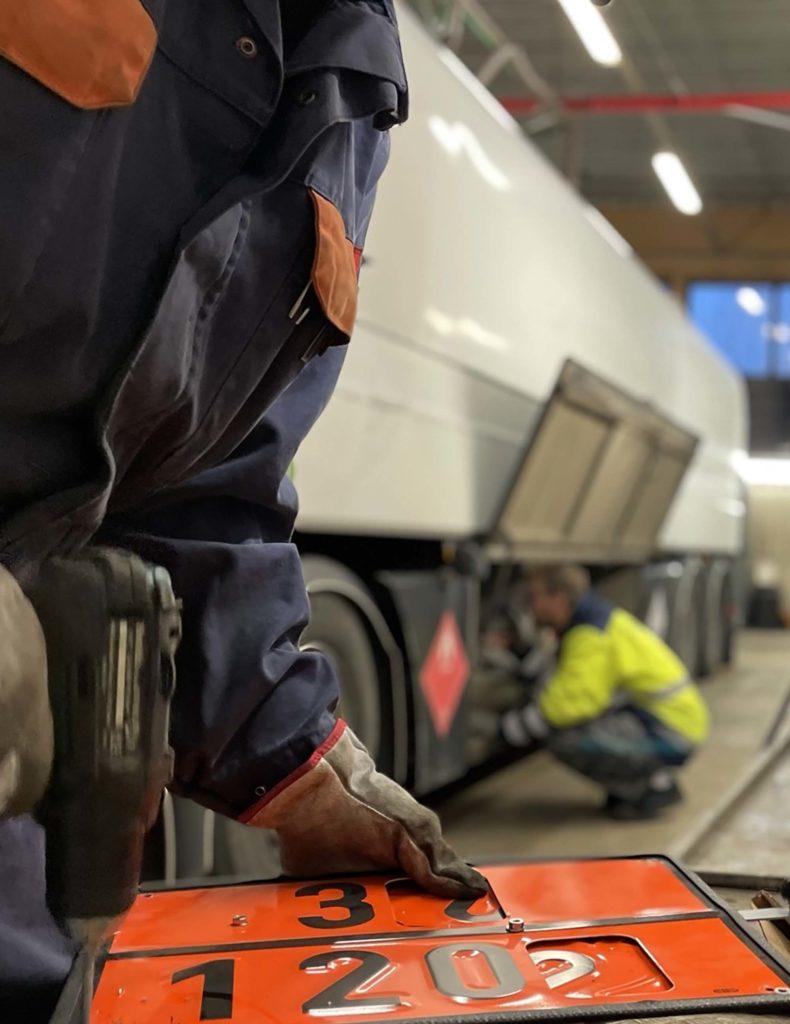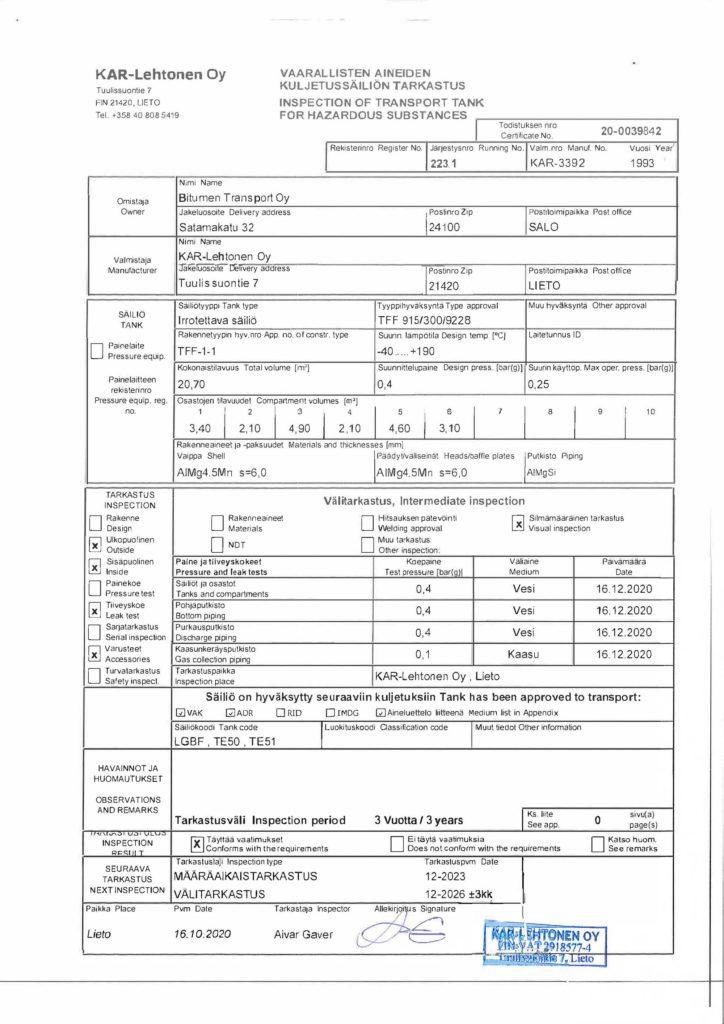 We have extensive knowledge about the Nordic and Baltic regulatory requirements for ADR and pressure equipment. Decades of cooperation with inspection bodies in different countries make us the most reliable partner in your cross-border operations. We also document all inspection documents in an electronic archive so that calibration certificates are available to you anywhere, anytime.