Proof tests and pressure tests
KAR-Lehtonen provides proof test services in the Nordic and Baltic region for tanks, pipelines, hoses and their peripherals – with over 40 years of experience. These regular proof tests are of the utmost importance to ensure the safety of the equipment and its components. TUKES also requires regular inspections, based on the component manufacturer's instructions for use.
Our special expertise is pressure testing hazardous chemicals, high pressure and hot substance handling equipment with a pressure range of 0.07-250 bar. We have also invested heavily in transportable testing equipment. Now we can carry out the proof tests in the location desired by the customer, quickly and cost-effectively.
Transportable proof tests minimize downtime
We have developed fully transportable proof testing equipment that can be transported on site to our customers' premises. The service is extremely easy for the customer, allowing minimal downtime for the equipment – e.g. at best, a hose being pressure tested is only out of service for an hour. Our service also includes inspections of all fittings related to the pressure testing of the hose.
If leaks are detected during the proof test, we can make minor repairs to the equipment immediately. This includes replacements of clamps, seals and connectors. If major problems are found in the hose, we will forward it for maintenance. In this case, we can quickly deliver new hoses for similar use so that operations can continue normally.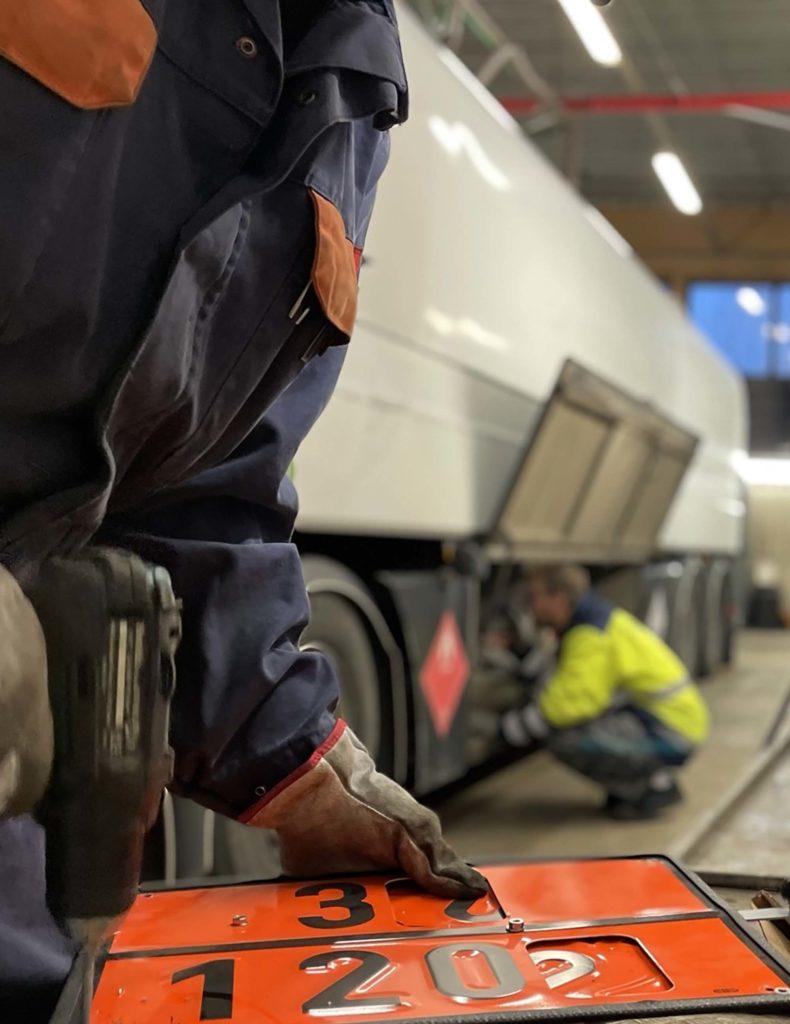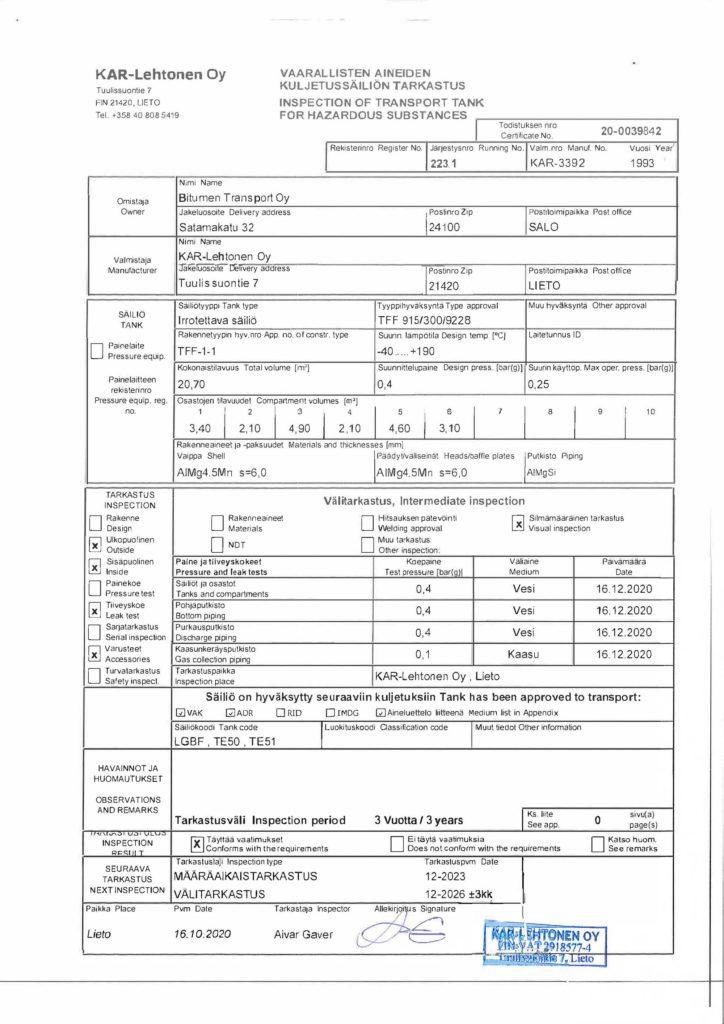 Safety first – electronic documentation
When the equipment is used and pressure tested according to the manufacturer's instructions, it can be ensured that the use does not cause personal or environmental damage. Regular pressure testing may also be a prerequisite for maintaining the validity of insurance policies. If desired, the customer can outsource the proof testing to us in its entirety – we regularly invite the customer for a pressure test or agree on a testing time at the customer's premises.
When performing the proof testing of the customers' equipment, we add all documents to the electronic archive. In this case, a QR sticker is added to the containers or hoses with a direct link to the equipment information. This way, our customers always have up-to-date information on inspections, proof tests, and calibration certificates.
Our location in the vicinity of the ports offers us the opportunity for efficient logistics and comprehensive service for operators outside of Finland. Once our customers have delivered their container equipment to the ship, we take care of the rest. Turnkey.
KAR-Lehtonen – referenssit