Our technicians' long-standing experience in the field offers us the opportunity to provide expert and competent maintenance and repair services.
Our goal is to provide expert service quickly for customer needs. We always develop a repair solution that suits the customer, regardless of the situation. Our experts will quickly give you an idea of the need for service and suggest a suitable service time for you. Our quality management system guarantees us a high-quality work result from the replacement of the hinge to the welding of the tank.
Examples of maintenance services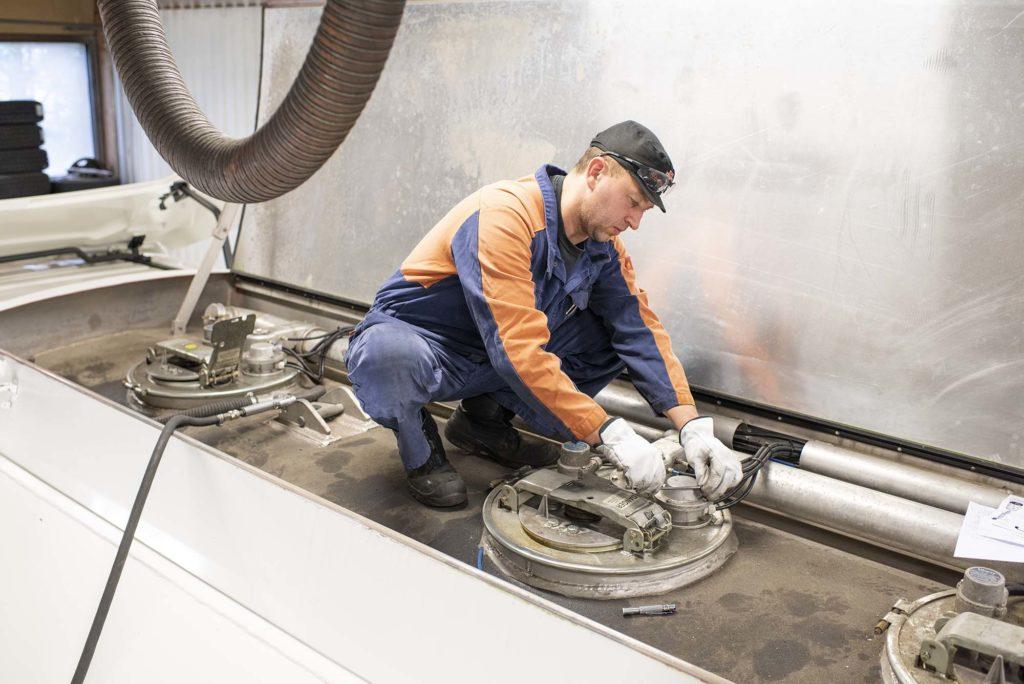 Replacement of wear parts
For example:
Hinge replacements
Gas spring replacements
equipment box replacements
Welding
For example:
Welding of pipeline leaks
cabinet mounting repairs
Repair of support structures and tank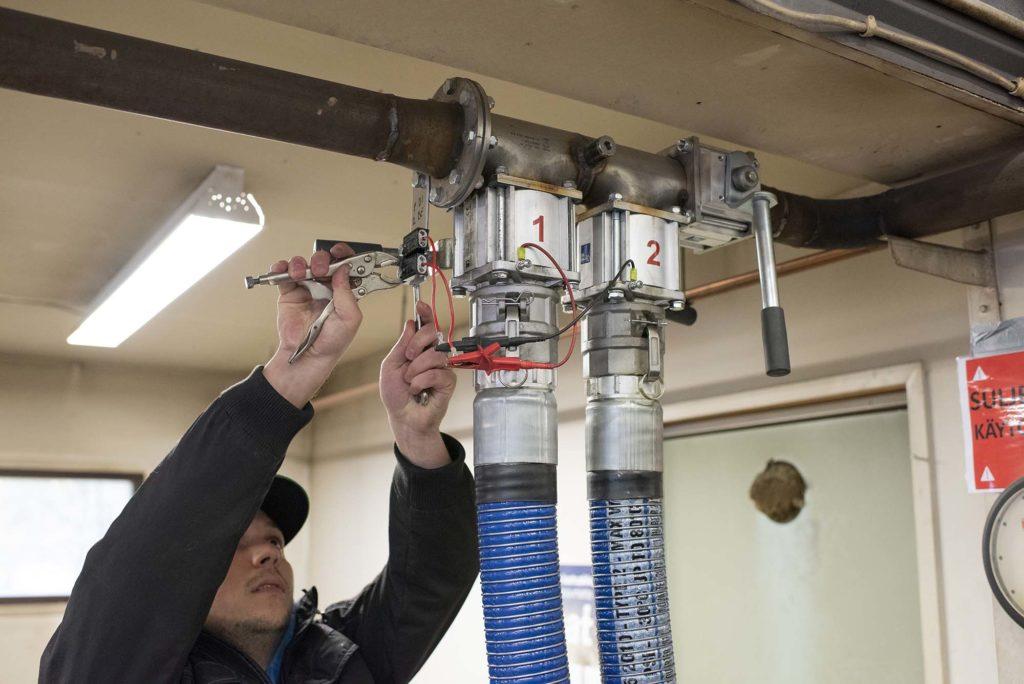 Maintenance of measuring equipment
For example:
Instrument stability
Pump replacements
Pump lamellae maintenance
Maintenance and repair at KAR-Lehtonen
The diversity of the industry creates challenges for organising maintenance visits. Our extensive network and experience allows us to provide quality repair and maintenance services to suit your needs. We manage both small and large maintenance and repair services.
Our customers are transport companies and industrial companies located all over the Nordic countries. Our location near the ports of Turku and Naantali also enables efficient maintenance and repair services in Sweden, Norway and the Baltic countries. Just deliver your vehicle to the ship and let us take care of the rest.
Tell us what you need by email or by filling in the form.