KAR-Lehtonen is an expert in tank equipment and fluid control systems, with decades of experience. We offer professional maintenance and repair services for our customers' equipment – regardless of the manufacturer and the age of the equipment.
As a tank manufacturer, we always have a comprehensive range of maintenance and spare parts available, so various repairs are carried out quickly and cost-effectively. Our close cooperation with truck dealerships and inspection facilities also enables our customers to provide all other lifecycle services for tanker equipment. We can, for example, carry out the following measures during the same visit: maintenance and repairs to the tank and platform, pressure testing, calibration of measuring instruments, and inspection. This can minimize the downtime of the equipment.
We always familiarize ourselves with the purpose of the equipment and inform the customer of the necessary corrective measures. We also follow a strict quality control system that guarantees our customers a high-quality work outcome – from changing hinges to welding tanks.
Examples of maintenance services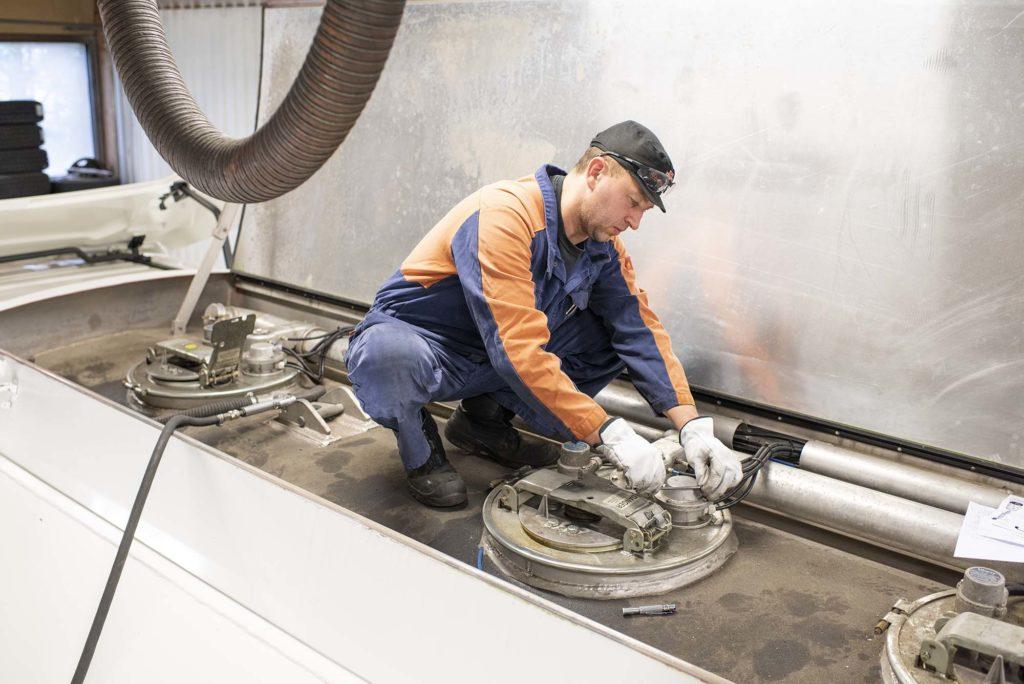 Replacement of wearing parts
For example,
Cabinet structures, gas springs, and hinges
Piping valves and seals
Hydraulics and compressed air
Welding
For example,
Tank and piping leaks
Vehicle structures
Support structure and tank repair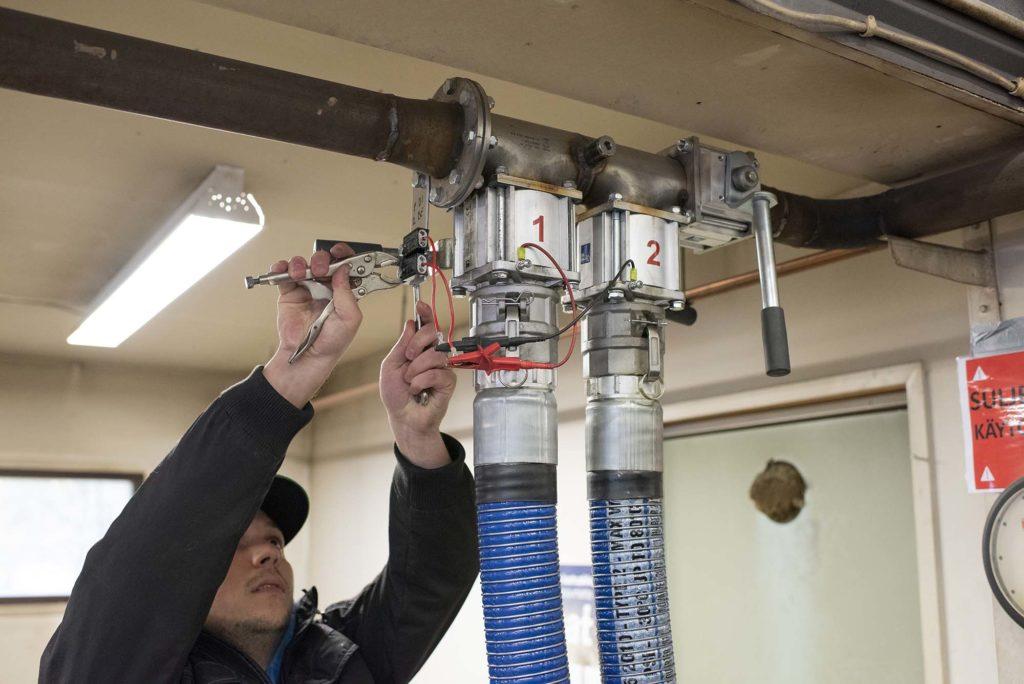 Component maintenance
For example,
Gauges and pumps
Actuators and valves
Flexible hose reels and YTE systems
A focus on customer needs – a flexible operating model
The customer receives maintenance and repair services from us for both small and large needs, adapting the repair solution to serve the use of the equipment – without unnecessary measures.
We know all the component suppliers of tanker trucks, so we are able to repair all kinds of tanks, including products from other manufacturers.
We also receive praise from our customers for our flexible operating model. We are very customer-oriented and carry out repairs efficiently and quickly so that the equipment downtime is as short as possible. We are also available to our customers 24 hours a day, and we help them in the event of equipment failures as quickly as possible.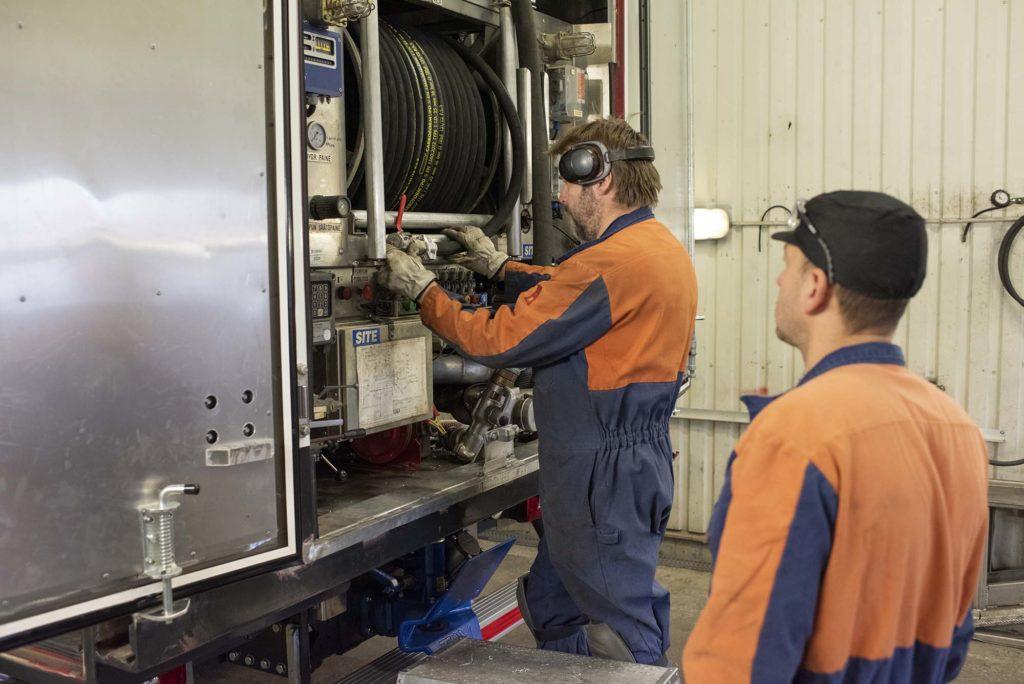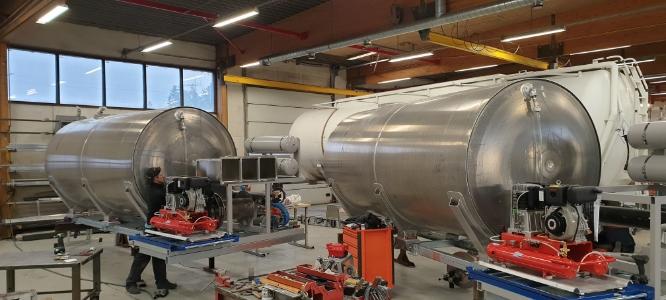 Quality assurance through testing – worry-free maintenance service
It is important for us to ensure the proper functioning of the equipment after maintenance and repair. For this reason, comprehensive operating simulation equipment has been built at our premises to test the functionality of the equipment in loading and unloading situations.
We also offer our customers worry-free maintenance service for our equipment, including all the services a customer wants. The maintenance contract may only cover a tank, but it can be extended to cover all lifecycle services on the platform.
The maintenance contract may include these services, for example:
Service call as a deadline approaches
Maintenance and repair
Pressure testing
Measuring instrument calibration
Vehicle and tank inspection
Documentation for an electric cloud service
The customer benefits from the maintenance contract by receiving all the services for their equipment at once – efficiently and effortlessly. The downtime of the equipment is then as short as possible and the services can be scheduled, for example, during the quieter season.
KAR-Lehtonen – referenssit